The 2010 World Expo in Shanghai is upon us.
Since the last time we covered it
, construction has been completed on the various country pavilions in preparation for the May 1st opening.
The theme of the event is "
Better City, Better Life
" and I assume the pavilions are supposed to represent better ways in which humanity can build and live. What the buildings really mean is what buildings at the World Expo always mean: giant fuck yous to other countries by means of architectural and design splendor. Grandiose signs of architectural hubris? Shouldn't America place pretty well in this contest? You'd think so, but, the results are a quite disappointing.
This is
the UK's Seed Cathedral
by Thomas Heatherwick, which encases a quarter of the world's seeded species from the Millennium Seed Bank inside a transparent acrylic filament.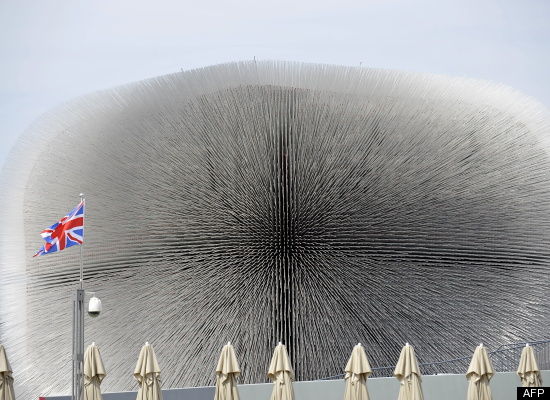 The South Korean pavilion is
based around the themes of convergence, symbol, and space
as the building comes together to form letters of the Korean alphabet with a relief of letters and colored panels designed by Korean artist Ik-Joong Kang.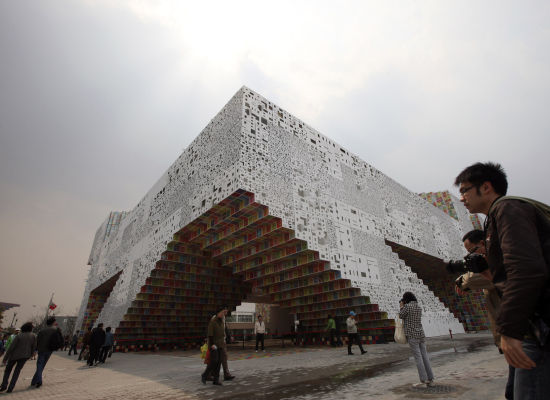 The Japanese Pavilion
is nicknamed the Purple Silkworm Island
and is meant to showcase themes of connection and incorporate an efficient use of natural resources.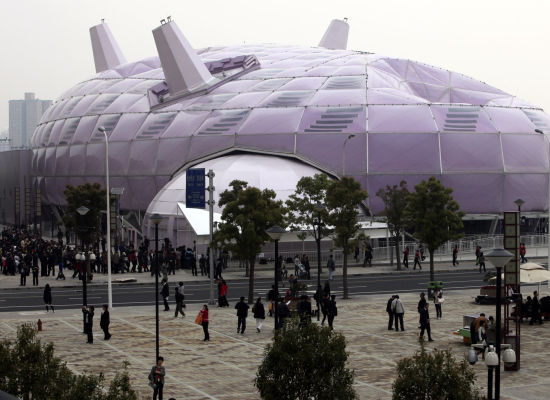 The American Pavilion
.... is the shed out back where they store all the cleaning equipment, sawdust for covering up tourist vomit, and spare hot dog carts.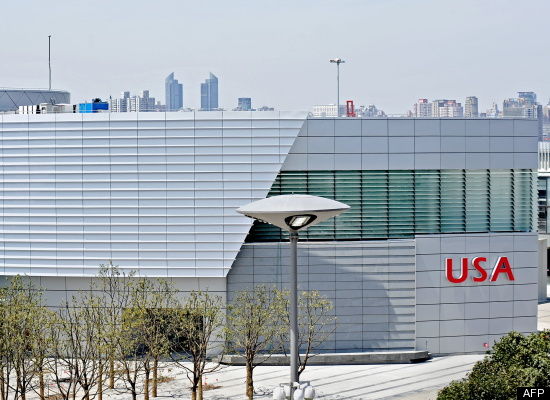 For shame, America. If we can't tell the world to fuck off, architectural style, during an international event celebrating interconnectedness and unity, when can we? May I suggest for the next Expo we just build a large version of this:
Everyone loves
The Simpsons
and it embodies the whimsical menace I think we want to project. The building could also shoot fireworks and surface to Muslim missiles if the situation calls for it. Call me, we'll talk building and design.